Japanese Chef Hiroaki Ishizuka of 1 Michelin star Kien restaurant in the Akasaka district, Tokyo,  conducted a cooking demonstration session exclusively at the 18th World Gourmet Festival, a major gastronomic event in Bangkok, hosted annually by  Anantara Siam Bangkok.
The dish presented on this occasion was a "Kuruma Prawn in Japanese Pumpkin Dumpling, Slow Cooked Duck Breast, Snow Peas", which was one of the delightful 5-course menu served during the festival.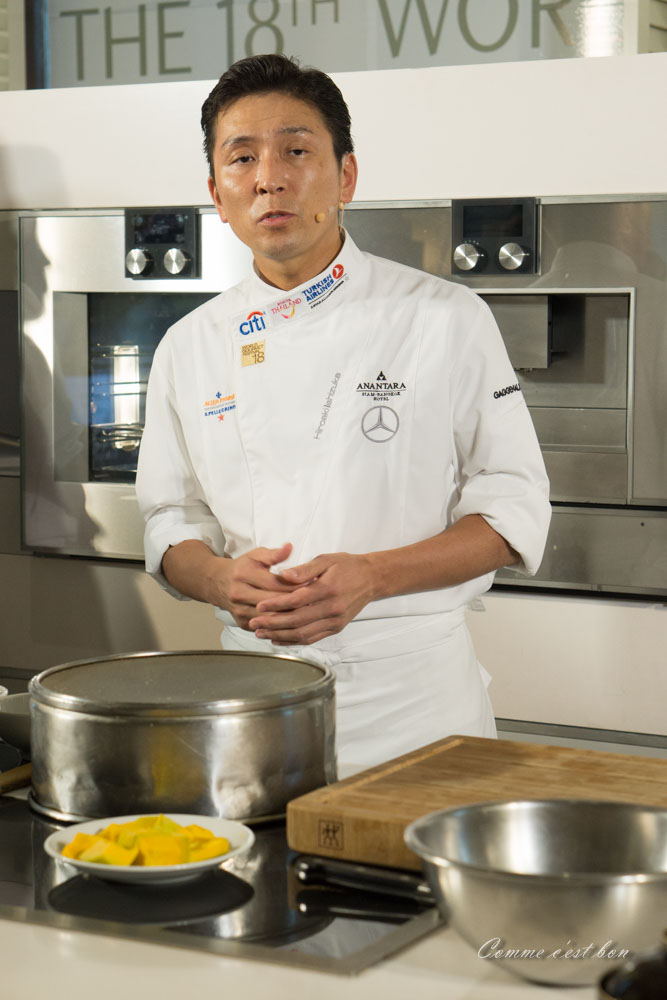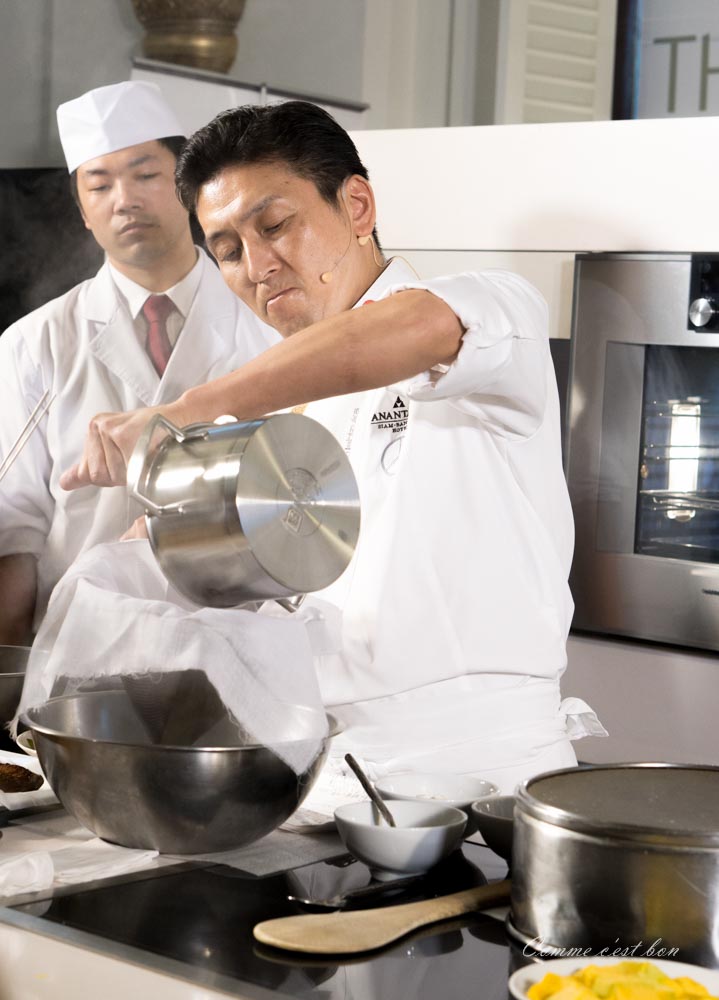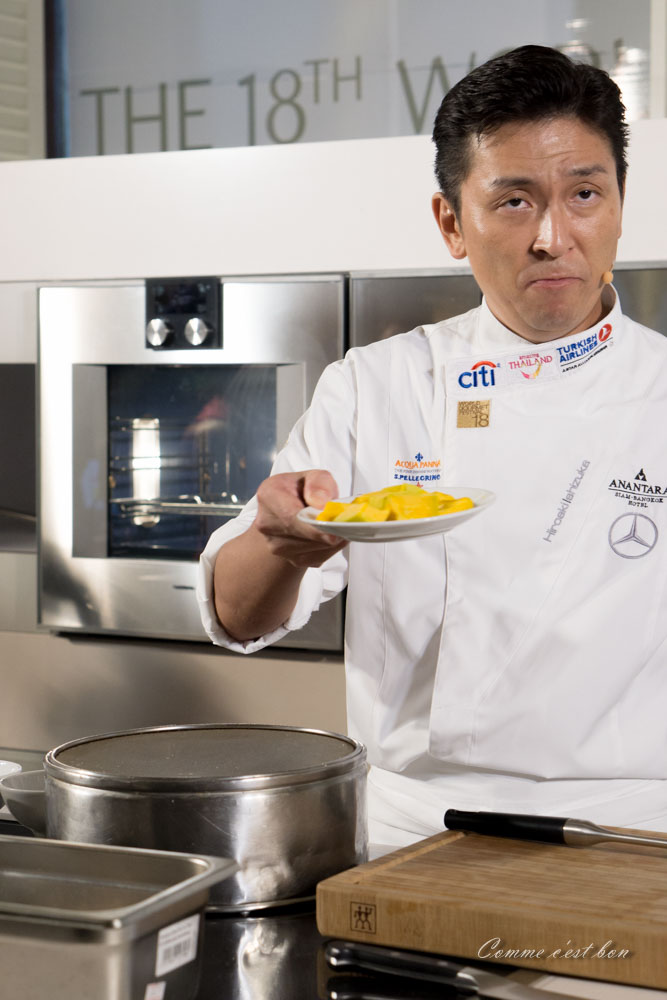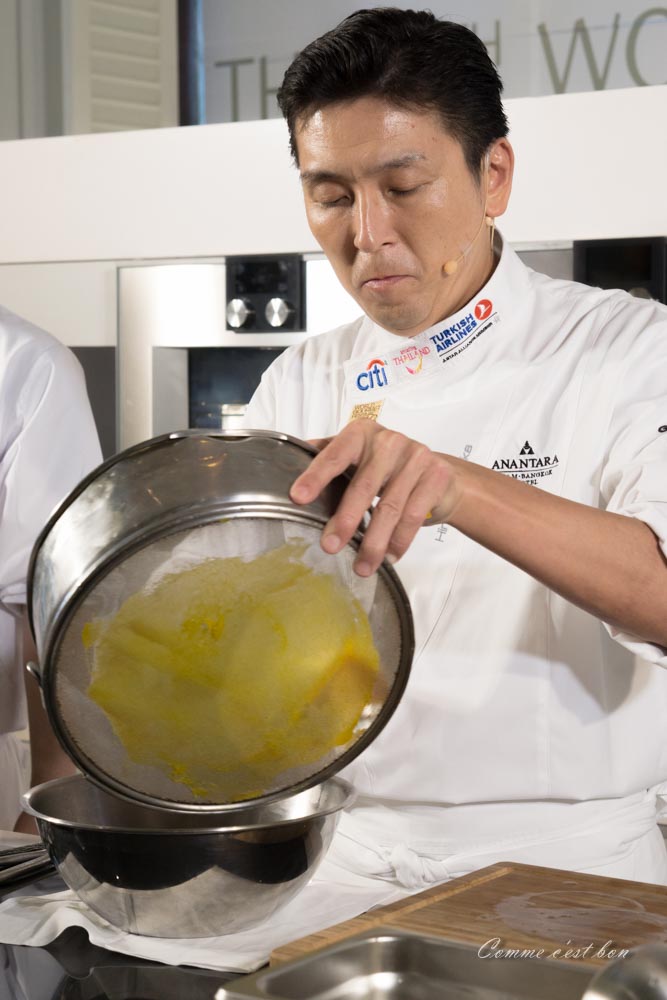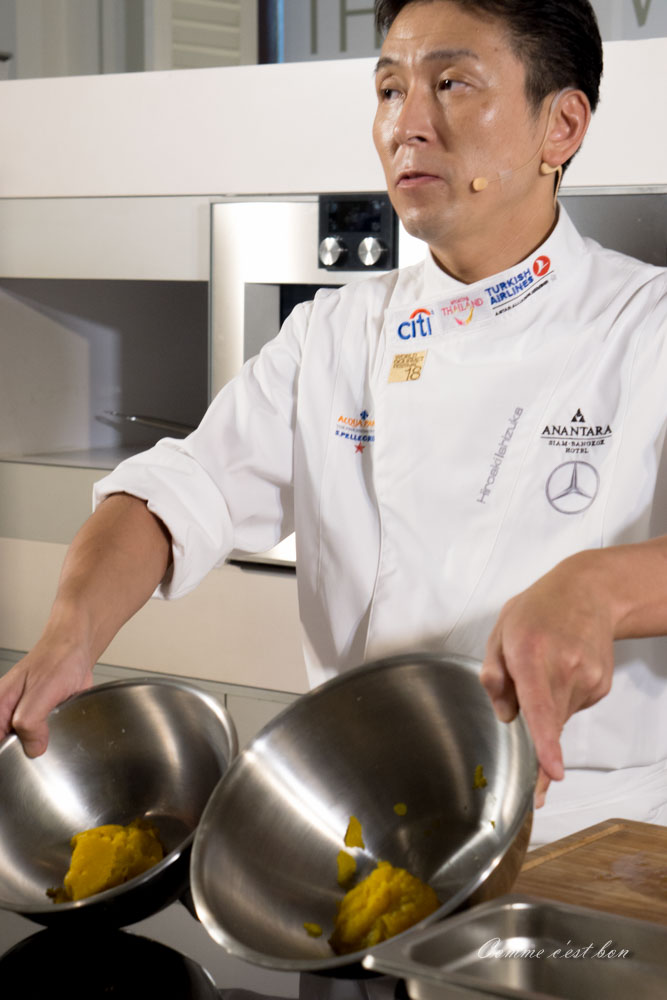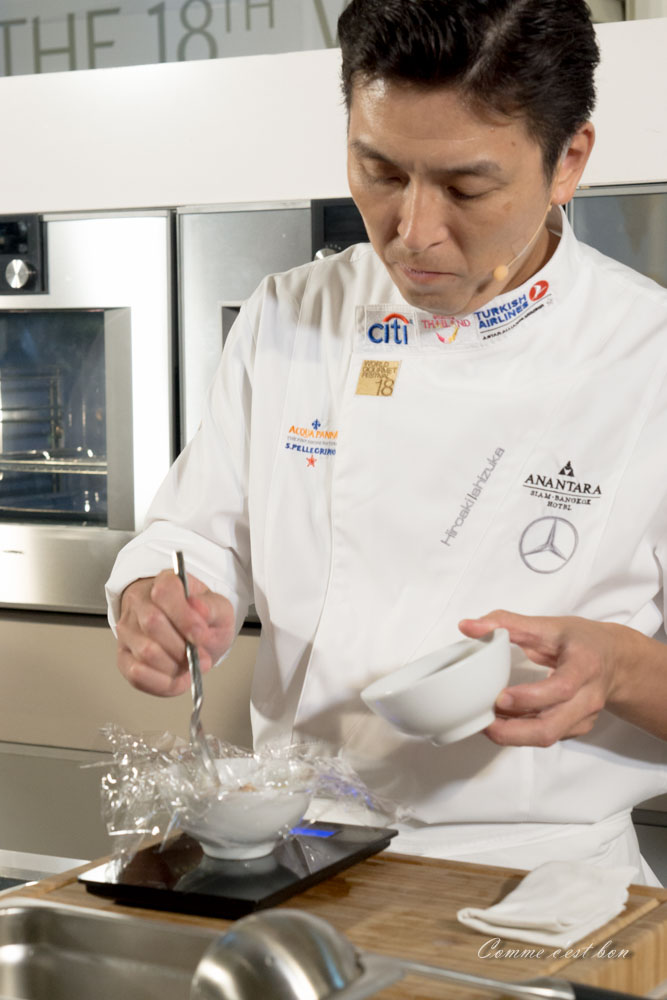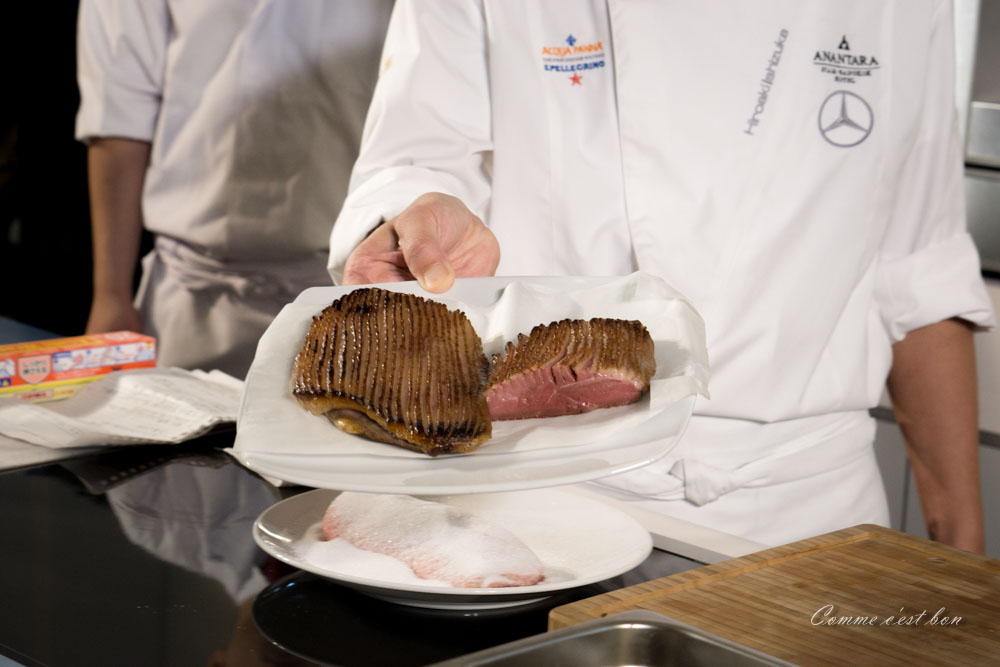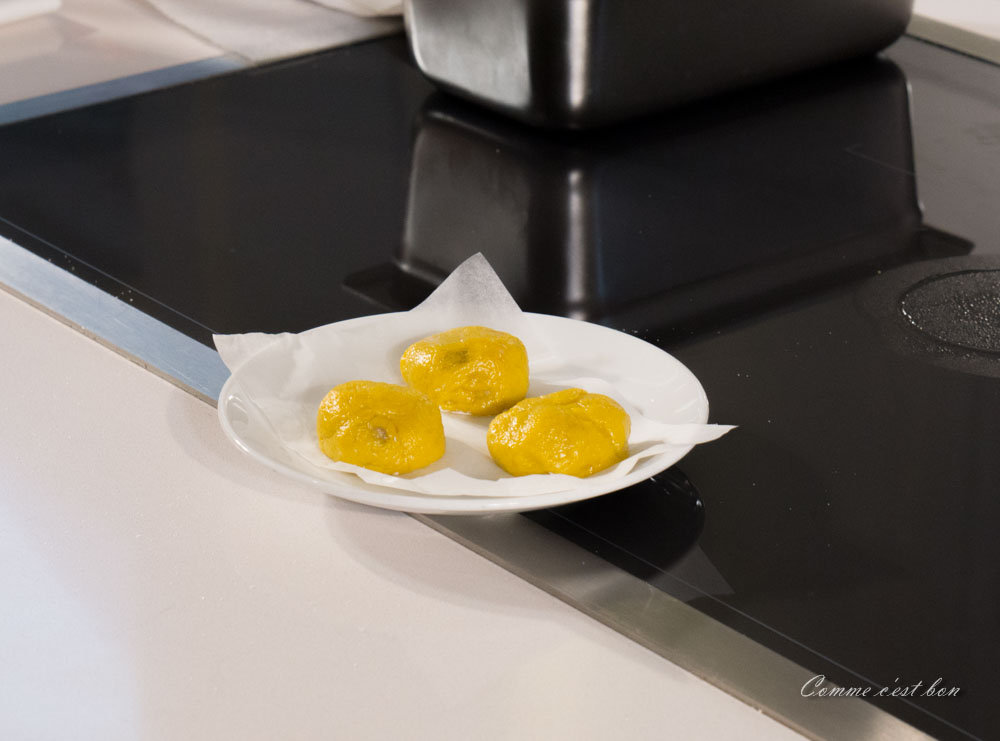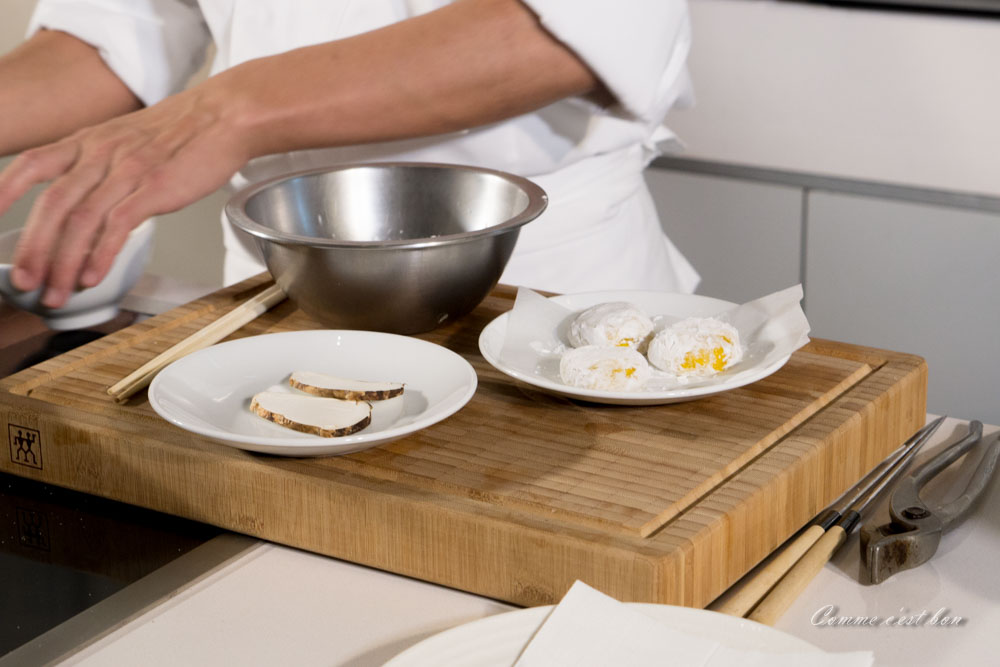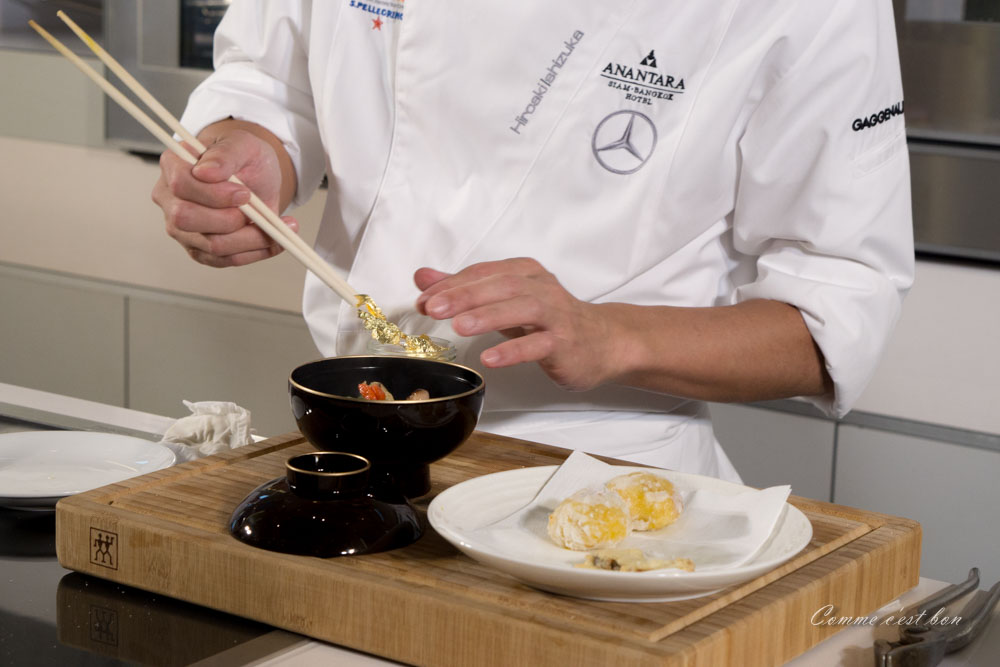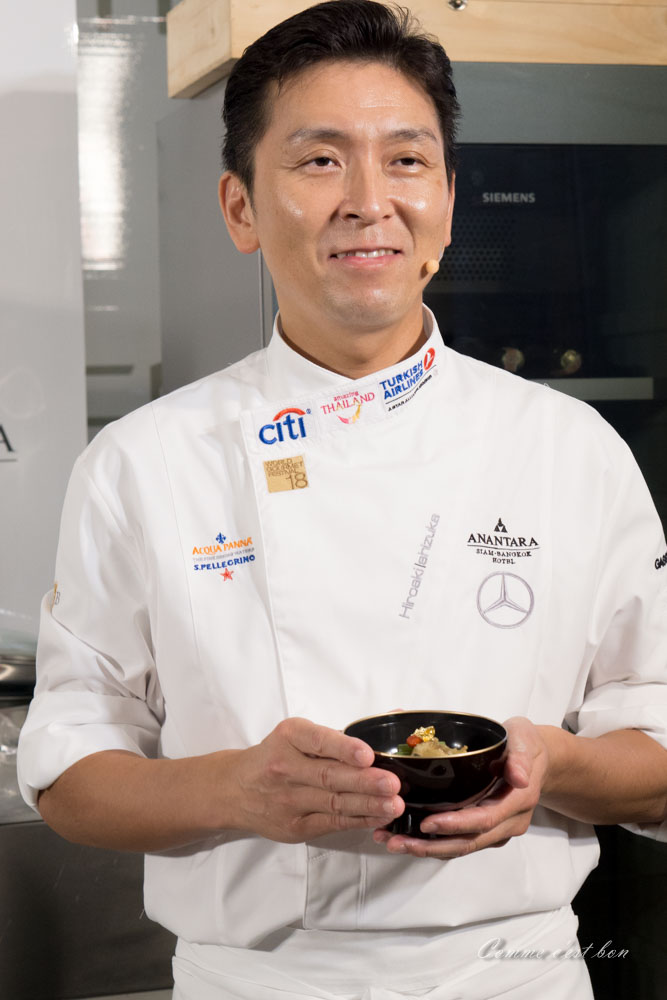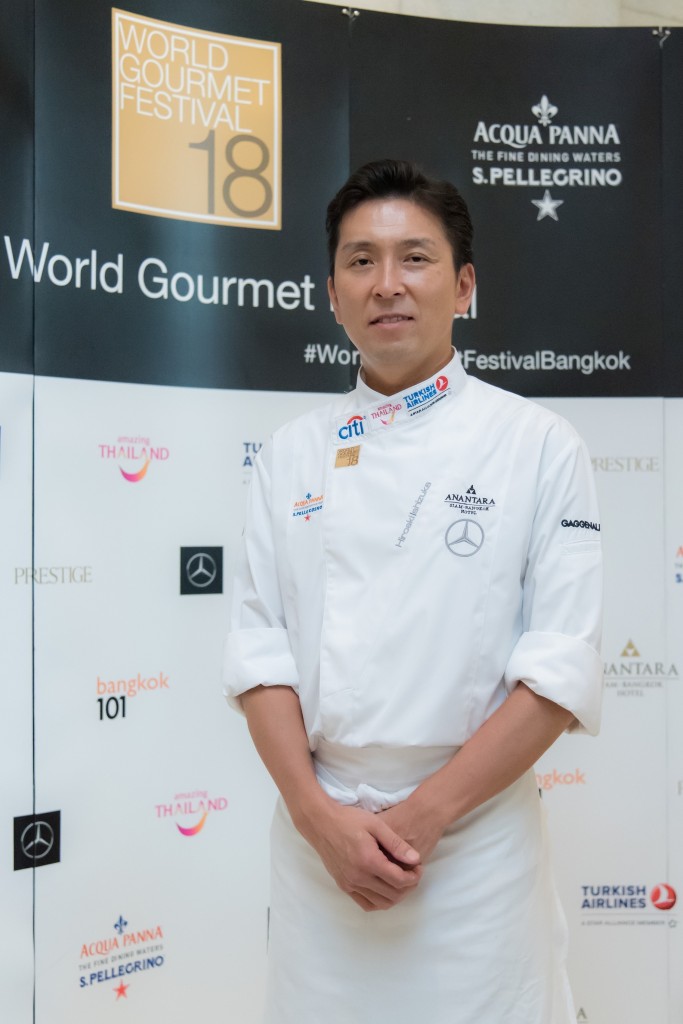 Chef Hiroaki Ishizuka 
1-Michelin star Kien restaurant in the Akasaka district, Tokyo.
Born in 1973, in Japan's Niigata prefecture—on the northwest coast of Japan's Honshu Island—Hiroaki Ishizuka left his hometown and travelled south to Tokyo at the tender age of 18, finding work initially at Zakuro restaurant. After a 10 year stint there, building up his considerable culinary skills, he went on to work at the one Michelin-starred Sakuragawa restaurant, and later the two Michelin-starred Waketokuyama restaurant. In 2008 he became an executive chef at Kien, in the Akasaka district, which received one Michelin star in 2010. Since then this restaurant has been awarded a Michelin star an incredible seven times. The term kien translates roughly as "returning swallow", reflecting the owner-chef's wish that customers will make return visits to his acclaimed eatery.
Related posts: