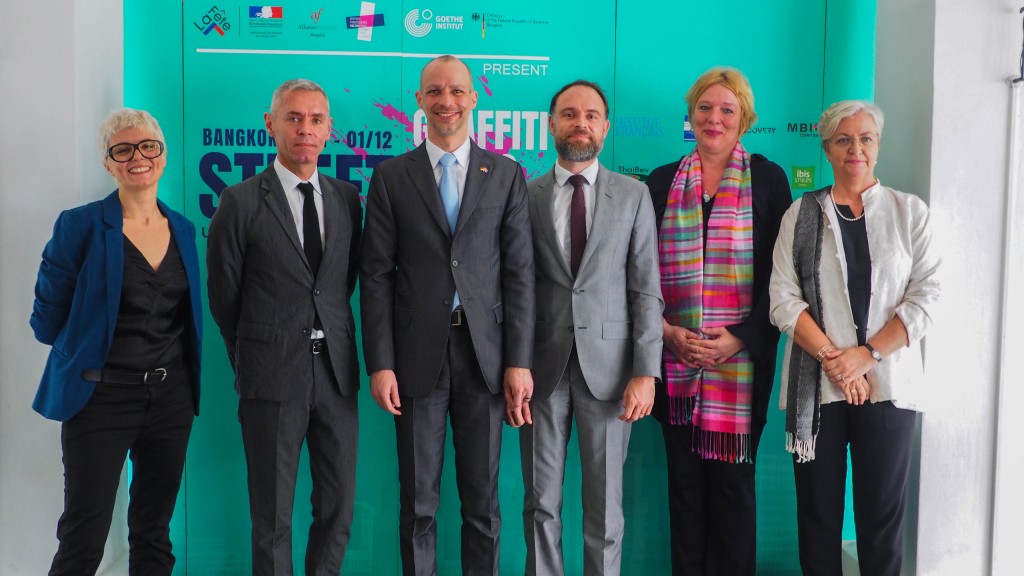 STREET – Urban Culture Highlight
Graffiti – Dance – Music – Food 12/11/2018 – 01/12/2018
STREET will take place from the 12th of November until the 1st of December 2018. The event is organized by the French Embassy and the Goethe-Institut in Bangkok. During the month of November, Bangkok's streets will be animated by various events all connected to the world of Urban Art. The event will mix different forms of arts and cultures together to create a lively and inspiring event, inviting graffiti artists, DJs & VJs and hip-hop dancers to take back the street and outdoor spaces. This event is friend of Bangkok Art Biennale.