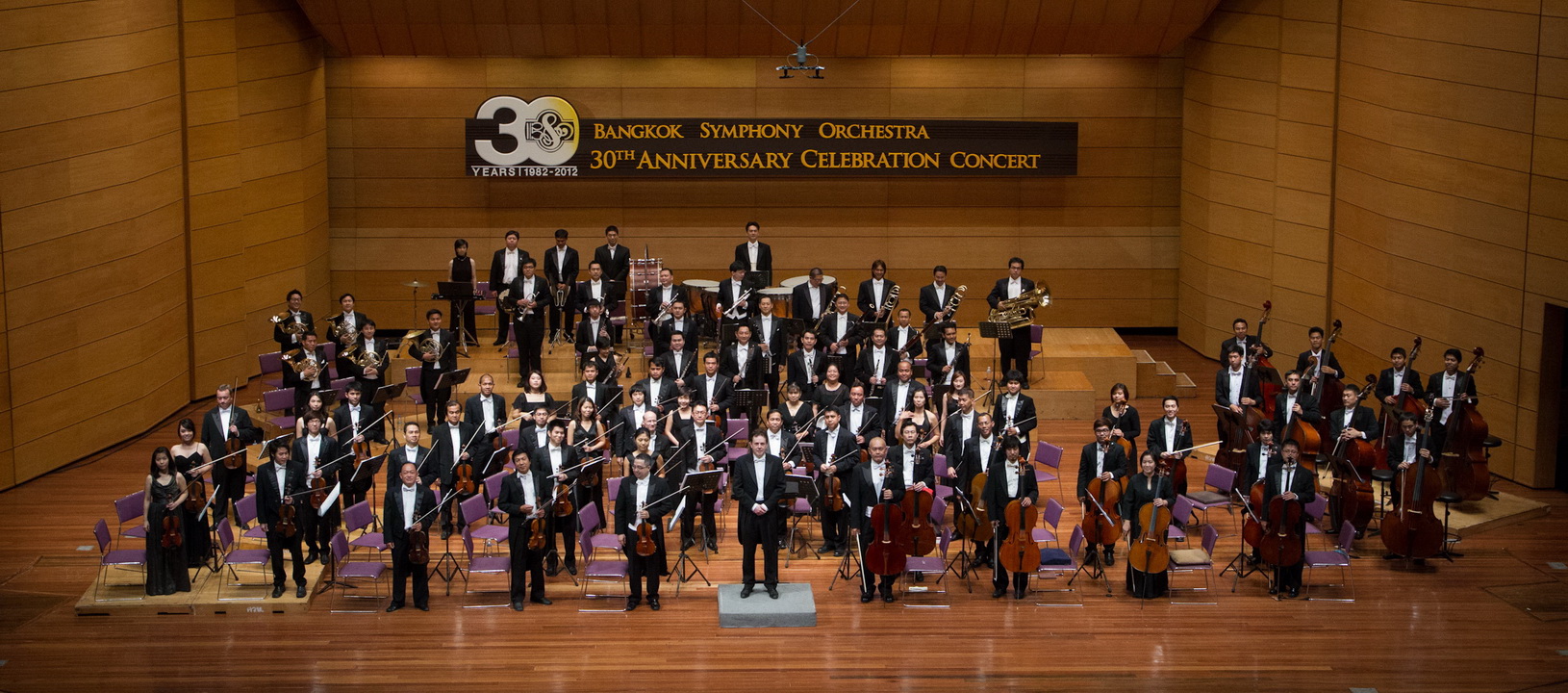 CLASSICAL MUSIC  Concert                                                                                        A Night at the Movies Bangkok Symphony Orchestra                                                                                      06.07.2014 at 8 p.m. – Thailand Cultural Centre (Main Hall)
Classic film music themes and songs will be presented by stars from London's West End Theatreland. Experienced conductor Roderick Dunk will direct the Bangkok Symphony Orchestra, with the guest soloists Robyn North and David Shannon, bringing life to an amazing variety of favorite tunes from French and American movies.
For La Fête, the first part of the concert will pay tribute to the famous French composers: Michel Legrand with Summer 42, Un Homme et une Femme theme, Windmills of Your Mind, Maurice Jarre with Lara's theme from Doctor Zhivago and Claude-Michel Schönberg with Les Misérables.
Admission fee: 2 500, 2 000,  1 500,  1 000,  500 THB                         Ticket Purchase: www.thaiticketmajor.com                                              Venue: Thailand Cultural Centre (Main Hall) / MRT Thailand Cultural Centre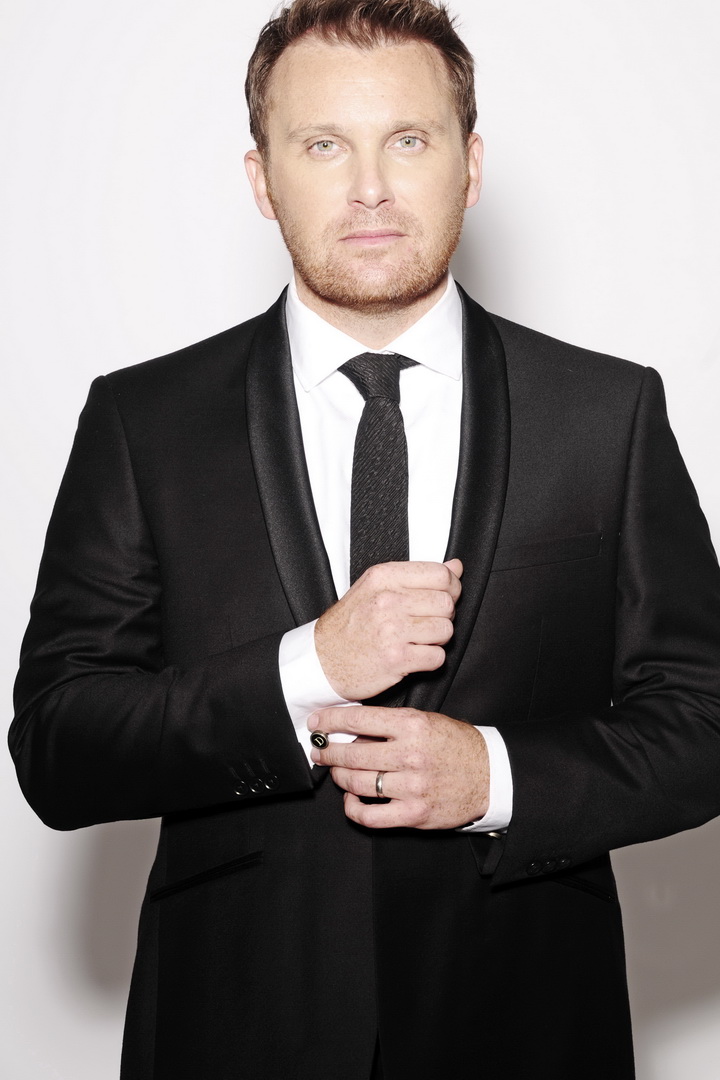 MUSIQUE CLASSIQUE Concert
Une soirée au cinéma (A Night at the Movies) Bangkok Symphony Orchestra 06.07.2014 à 20h – Thailand Cultural Centre (Grand Hall)
Les thèmes musicaux des grands classiques du cinéma seront interprétés par le West End Theatreland de Londres en collaboration avec le Bangkok Symphony Orchestra. Le grand chef d'orchestre Roderick Dunk dirigera l'Ensemble symphonique et les solistes Robyn North et David Shannon, donnant vie à une riche variété de thèmes musicaux français et anglo-saxons du 7e Art.
Pour La Fête, la première partie du concert rendra hommage aux grands compositeurs français de musiques de film, de Michel Legrand avec Un été 42, Un Homme et une Femme et Les Moulins de mon cœur, à Maurice Jarre avec La Chanson de Lara du Docteur Jivago, en passant par Les Misérables de Claude-Michel Schönberg.
Une soirée musicale sous les feux de la rampe !                                           Prix des places : 2 500,  2 000,  1 500,  1 000,  500 THB                       Achat des tickets : www.thaiticketmajor.com                                                 Lieu : Thailand Cultural Centre (Grand Hall) / MRT Thailand Cultural Centre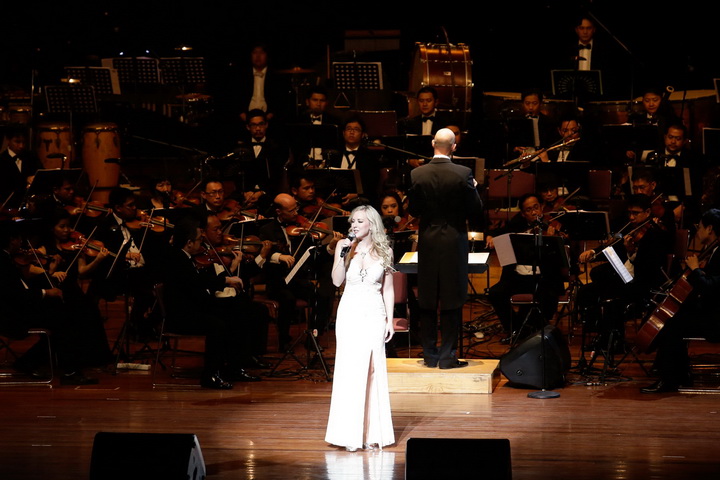 BSO ร่วมฉลองเทศกาลวัฒนธรรมฝรั่งเศส คอนเสิร์ต A Night at the Movies วงดุริยางค์ซิมโฟนีกรุงเทพ                                                           06.07.2557 เวลา 20.00 น. หอประชุมใหญ่ ศูนย์วัฒนธรรมแห่งประเทศไทย
มูลนิธิวงดุริยางค์ซิมโฟนีกรุงเทพฯ ร่วมกับกรมส่งเสริมวัฒนธรรม กระทรวงวัฒนธรรม โดยความสนับสนุนจากมูลนิธิสุขุโม บี.กริม เครดิต สวิส เครือโรงพยาบาล และสถานเอกอัครราชทูตฝรั่งเศสประจำประเทศไทย จัดคอนเสิร์ตแนวออร์เคสตร้าป็อป รายการ "A Night at the Movies" บรรเลงโดยวง Bangkok Symphony Orchestra (BSO) ร่วมด้วยผู้อำนวยเพลงและนักร้องรับเชิญที่มีชื่อเสียงจากประเทศอังกฤษ อำนวยเพลงโดย Roderick Dunk และสองนักร้องชื่อดัง Robyn North และ David Shannon
รายการเพลงเป็นผลงานเพลงประกอบภาพยนตร์ของนักแต่งเพลงผู้ยิ่งใหญ่ชาวฝรั่งเศส อาทิ ผลงานของ Michel Legrand คือ Summer 42, Un Homme et une femme theme, Windmills of Your Mind  งานของ Maurice Jarre "Lara's theme from Doctor Zhivago"  เพลงร้องของ Claud Michel Schonberg จาก "Les Miserable"  และเพลงจากภาพยนตร์เรื่อง Out of Africa, Love Story, The God Father, James Bond, Lord of the Rings, Star War, West Side Story เป็นต้น
ระยะเวลาการแสดง 1.30 ชม.                                                                                         บัตรราคา : 2500 บาท 2000 บาท 1500 บาท 1000 บาท 500 บาท       สำรองบัตร : www.thaiticketmajor.com                                                               สถานที่ : ศูนย์วัฒนธรรมแห่งประเทศไทย / MRT ศูนย์วัฒนธรรมแห่งประเทศไทย                                                                                                                  สอบถามเพิ่มเติม : มูลนิธิวงดุริยางค์ซิมโฟนีกรุงเทพฯ โทร 0-2255-6617-18 อีเมล: bsof@bangkoksymphony.org
********** By V
Related posts: