We hope to see you this November for a fine dining experience with a deeper purpose from Thursday 28th November to Sunday 1st December 2019
Chef Jean Michel Lorain is coming back to Thailand to introduce you to the Hospitality and Catering Training Centre (HCTC). HCTC is a school based in Mae Sot which supports underprivileged young adults, mostly coming from the Karen minority, with training opportunities and offers them a chance to find jobs and develop professionally in the hospitality industry.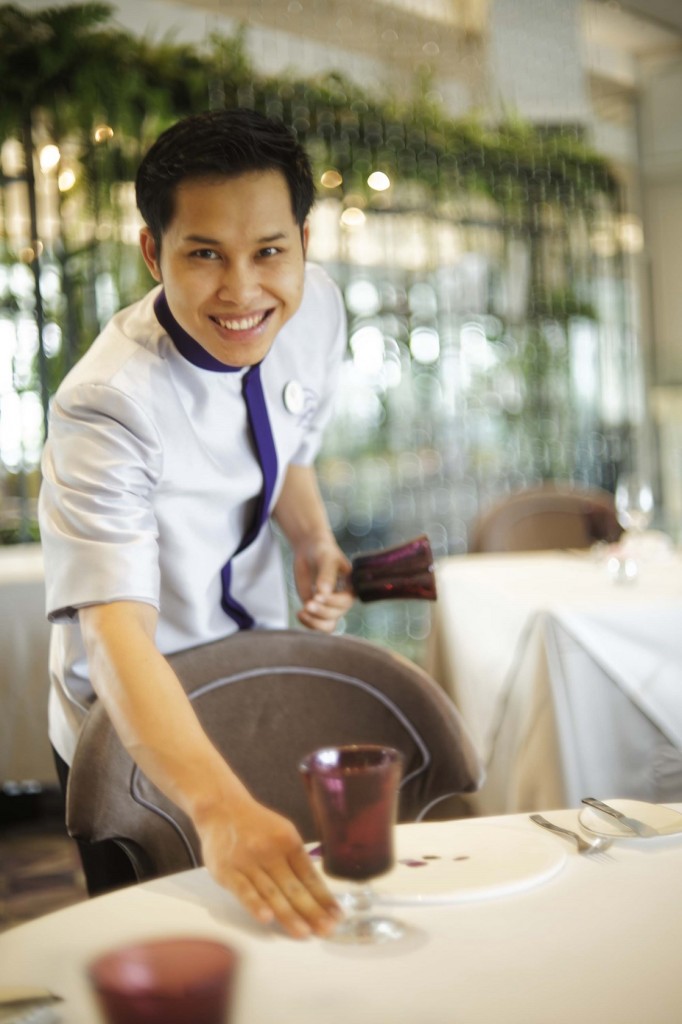 For every tasting menu sold, a donation will be made to HCTC and their students. Our menu will be inspired by the idea of fair and conscientious development, and will humbly try to reflect the harsh conditions facing our planet.
7-course menu at 4,199 THB net per person including coffee and tea (lunch and dinner)
4-course menu at 2,890 THB net per person including coffee and tea (lunch only)
For information and reservations, please contact us at +66 (0)2 119 4899 or email us at reserve@jaime-bangkok.com
แฌม บาย ฌอง-มิเชล โลรอง ห้องอาหารฝรั่งเศสไฟน์ไดน์นิ่งชั้นเลิศกับอาหารคอร์สเมนูพิเศษ ระหว่างวันพฤหัสบดีที่ 28 พฤศจิกายน ถึง วันอาทิตย์ที่ 1 ธันวาคม 2562
ขอต้อนรับเชฟ ฌอง-มิเชล โลรอง กลับสู่ประเทศไทยอีกครั้งพร้อมกับแนะนำศูนย์ฝึกอบรมการโรงแรมและภัตตาคาร อำเภอแม่สอด จังหวัดตาก หรือ HCTC ซึ่งได้ก่อตั้งขึ้นเพื่อช่วยเหลือเด็กชายแดนจังหวัดตาก มุ่งเน้นช่วยเหลือเด็กด้อยโอกาสให้ได้รับการฝึกอาชีพด้านการโรงแรมและภัตตาคาร
รายได้จากเมนูอาหารเพื่อการลิ้มลอง หรือ tasting menu จะมอบให้กับศูนย์ฝึกอบรมการโรงแรมและภัตตาคารรวมทั้งนักเรียนจากศูนย์ฯ เมนูอาหารนั้นได้รับแรงบันดาลใจจากแนวคิดที่หนักแน่นและความตั้งใจที่สะท้อนถึงสภาพแวดล้อมอันรุนแรงที่โลกของเรากำลังเผชิญ
เมนูอาหาร 7 คอร์ส ราคา 4,199 บาทต่อท่าน รวมชาและกาแฟ (มื้อกลางวันและมื้อเย็น)
เมนูอาหาร 4 คอร์ส ราคา 2,890 บาทต่อทาน รวมชาและกาแฟ (มื้อกลางวันเท่านั้น)
สำหรับข้อมูลเพิ่มเติมและสำหรับที่นั่ง โทร 02 119 4899 หรืออีเมล์ reserve@jaime-bangkok.com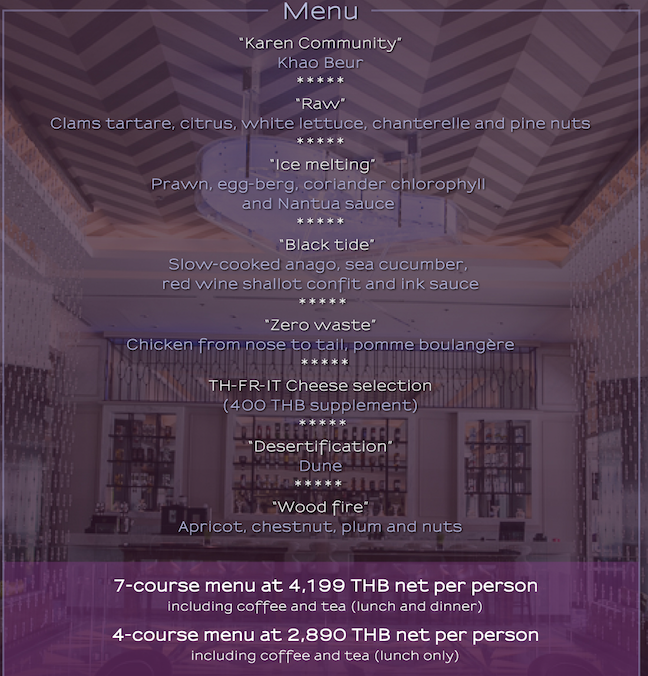 Related posts: